Big Traffic Firesale Video Training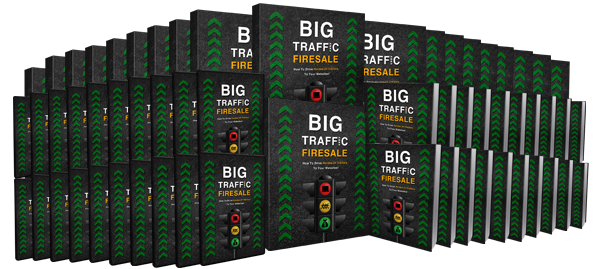 About Course
Big Traffic Firesale 
PDFs & Video Training
If you're sick and tired of trying methods that don't work if you're struggling to get visitors let alone targeted customers buy your product or service. Then good news, this is going to be the last course on Traffic you'll ever need. How would you like to, for a change, transform your dead 'ghost town' sites and them to life?
Because with what I am about to show you – if wielded with no restrictions – can send your server into meltdown. That would be a problem – but a good problem for a change. But seriously, would you like to be able to wield such a potent weapon? Because finally, you get to get droves of visitors beating to the doors of your e-commerce stores.
Waving their credit cards frantically as they line up to buy from you… And for the first time, all the products you've been buying up until now make sense. This is the missing puzzle.
This ultimate go-to Master course took several months to create, and at my expense. But it was totally worth it. This 60-part full video course will show you ways to generate highly targeted website traffic using free and paid methods and build a strong following of loyal subscribers – with minimal effort.
Unlike most courses out there that focus on just 1 or 2 methods… This Giant Training Course Covers 11!
It's too long to mention but to give you an idea, you will discover things like:
How to tap into Facebook via FREE and PAID traffic.
The ONLY way to ace it with solo ads.
Sneaky little way to build your subscriber list through forums (without spamming!).
How to leverage off 'warm traffic' and get people to send YOU traffic (I call this OPT – Other People's Traffic).
I also show you how to convert all your social media accounts into a beacon to attract targeted visitors.
There's more covered… that's just scratching the surface.
Show More
Course Content
Big Traffic Firesale PDFs & Video Training
Big Traffic Firesale PDFs & Video Training
Student Ratings & Reviews
No Review Yet