Biohacking Secrets PDF & Videos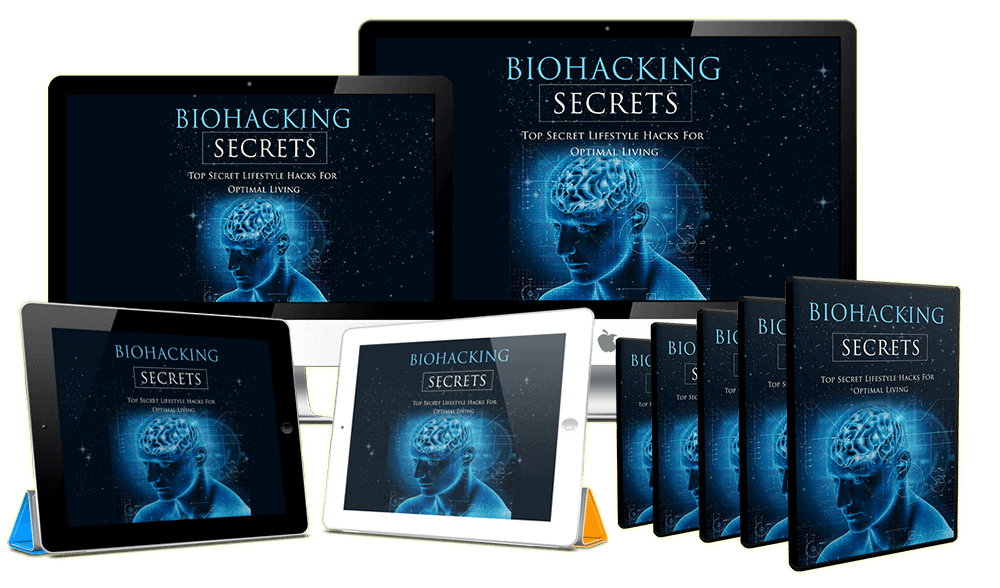 About Course
Introduction + 12 Videos – 70 minutes length
Hack Your Way To MORE Energy, Maximize Your True Potential, And Unleash The BEST Version Of Yourself With 10 Biohacks to optimize the way you live and work to help you maximize your true potential! "Biohacking Secrets" is made for those who want to 'hack' their mind and body with the use of modern technology to improve their quality of life!
Biohacking is about optimizing your life and body through the use of biology, research, and technology — allowing you to increase your energy, enhance your focus, and boost your performance.
Introduction
Chapter 1:
Track Your Sleep
How and Why Can You Track Your Sleep?
The Benefits of Sleep Tracking
Chapter 2:
Protect Yourself from Blue Light
How Does Blue Light Affect Your Body?
How Can the Blue Light Exposure Problem Be Resolved?
Chapter 3:
Drink Alkaline Water
Why is Alkaline Water Better?
Chapter 4:
Try Red Light Therapy
What Is Red Light Therapy?
How to Benefit from Red Light Therapy
Chapter 5:
Get More Active
The Problems of a Sedentary Lifestyle
How Can I Get More Active?
Chapter 6:
Practice Mindfulness
What Is Mindfulness?
How Does Mindfulness Work?
Top Tips for Introducing Mindfulness Practice into Your Life
Chapter 7:
Eat More Whole Foods
The Junk Food Problem
What Are Whole Foods?
Why Eat More Whole Foods?
How to Eat More Whole Foods
Chapter 8:
Add Probiotics to Your Diet
What Exactly Are Probiotics?
Chapter 9:
Cryotherapy
What is Cryotherapy?
What are the Benefits of Cryotherapy?
Chapter 10:
Purify Your Air
Why do I Need to Purify my Air?
How Can I Keep the Air in my Home Pure?
Conclusion
Show More
Course Content
Biohacking Secrets PDF & Videos
Biohacking Secrets PDF & Videos
Student Ratings & Reviews
No Review Yet