Internet Marketing For Complete Beginners (Video Course)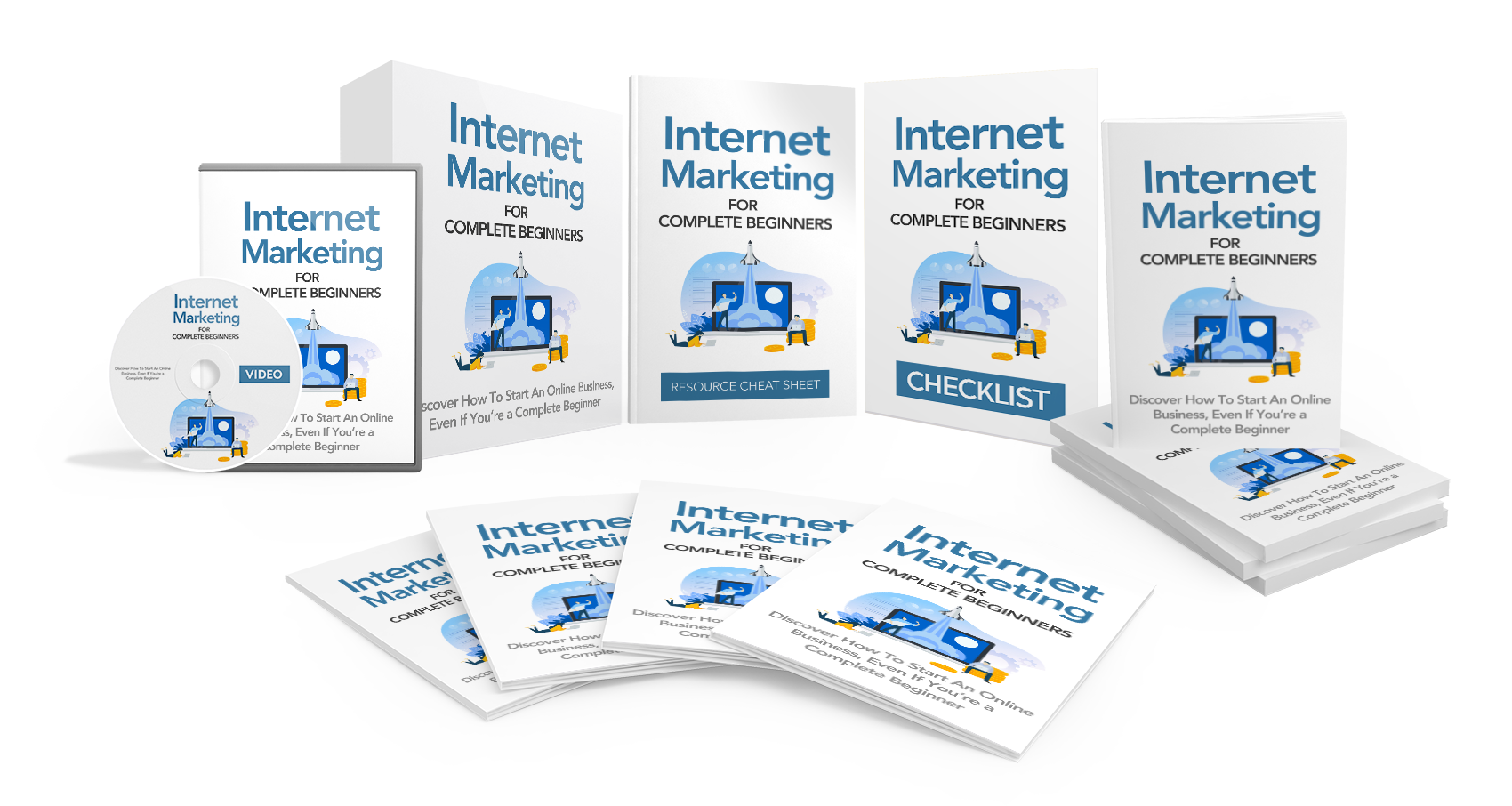 About Course
Video Titles
01 – 3 Powerful Platforms for Selling Your Products
02 – 5 Amazingly Powerful Tools for Internet Marketers
03 – 5 Essential Skills You Should Develop As an Internet Marketer
04 – 5 Secrets of Successful Affiliate Marketers
05 – 5 Ways You Can Make Money Online
06 – How to Become a Thought Leader
07 – How to Get Started With Email Marketing
08 – How to Get Traffic to Your Website From Social Media Platforms
09 – Top 5 Mistakes That New Internet Marketers
10 – Top 5 Myths Surrounding Internet Marketing
Want to start your own thriving online business?
Of course you do! With so much benefits such as being able to work when, where and how you want, having an online business is the ideal dream business.
The question a lot of people ask is: Why start an online business?  The answer is as varied as there are online businesses to start!  
The three most popular reasons are:
* Independence – you can be your own boss and set your own hours
* Flexibility – you can build your business around your lifestyle instead of the other way around.
* Profitability – you put the proceeds of your hard work in your own pocket instead of someone else's.
The problem is, with all the information, gurus, and courses out there, where do you even begin?
Oftentimes, the prospect of starting a new business can be daunting; however, as you'll discover over the coming days, starting a new online business is not difficult when you know how.
I've written a step-by-step guide on how you can start an online business, even if you're a complete beginner. And these will include video version.
It's called: Internet Marketing For Complete Beginners.
Here are some benefits you'll get from getting this course:
• How to choose a niche to target. What is a niche and why does it matter?
• How to choose a business name.
• How to get web hosting for your website.
• The power of email marketing and why you should start building an email list.
• How to get your emails to stand out and get engagement.
• How to get traffic through paid advertising such as Facebook Ads, Google Ads.
• A keyword tool you can use to find out how many people are searching for a search term. If you know what people are searching for, you'll gain more traffic to your website!
• How to integrate social media to grow your business.
• The social media platforms to consider going on.
• How to grow your connections on social media channels.
• Four ways you can monetize your business.
• Growth hacks and advanced strategies to skyrocket your business.
• How to use "influencer marketing" to get a flood of new traffic to your brand and business.
• And so much more!
Make sure you claim your copy right now while it's hot!
Show More
Course Content
Internet Marketing For Complete Beginners (Video Course)
Internet Marketing For Complete Beginners (Video Course)
Student Ratings & Reviews
No Review Yet