List Building Video Training – 12 videos – 90 minutes length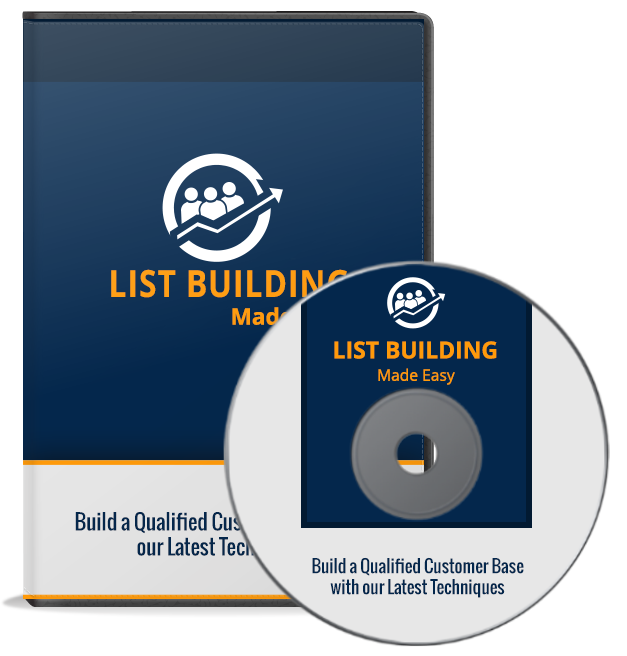 About Course
Welcome to the latest and most effective List Building Video Training, designed to take you by the hand and walk through the process of getting the most of list building on behalf of your business over the web using the most effective tools in the shortest time ever.
Video 1:
Introduction
Detailed explanation
What will be included in your training
Clear Vision of what you can expect
Video 2:
What List Building is all about
Definition
How it functions
How is generally used
Why it should be a continuous business affair
Video 3:
Why you should definitely build a list
Amazing benefits
Shocking facts
Video 4:
The 5 must have elements
The importance of picking the best quality online services (and don.t suffer terrible results)
Videos 5 through 9
How to build a huge list step by step
Setting up your business Squeeze Pages
Setting up your autoresponder
Setting up your tracking strategy
Driving targeted traffic
Analyzing your results
Video 10
List building tricks for businesses that you can apply and see great results. These are tricks used by experienced people.
Video 11
List building strategies for IMs
You can apply them and see great results
Video 12
Eye-opening list building case studies
Actual examples from the internet, so that way you can have complete confidence
It's time to dominate list building !
Show More
Course Content
List Building Video Training – 12 videos – 90 minutes length
List Building Video Training – 12 videos – 90 minutes length
Student Ratings & Reviews
No Review Yet